one day
Hey there, I have to admit that I dont have time to write alot. Photos can tell you more… BOW TIE from TOPMAN / SHIRT from H&M / SHORTS from H&M also, my new look: gonna post the new photo soonish on Lookbook. enjoy your rest of the week boys and girls, cu then!
woops, late but aight
hey there,  I thought I post my what I wear better now than never! I promise that I will post next week again, prolly on monday! Already got a small preview of the next look on facebook. wish you guys a nice weekend, cu then!
Fifty Five
Hey there, i hope you had a nice weekend. I shouldnt keep my windows open and sleep without a blanket then, got a cold now which kinda frustrated me this weekend. Sucks to cough all day, I'm not a lover of too much tea tho, but I had so much this weekend you wouldnt believe it. However, I got something to showcase this week dont worry, haha.   Last year I managed it to get a necklace I...
Anonymous asked: hi yannick can i get a link on asos website of the black suit pants that you wore? thank heaps
Classic misdirection
Hey there, its monday and here is the new outfit. Classic stuff i wear at work. WHAT I WEAR I post the LB one now. Enjoy your week!
SWAG ship
Hey there, today i'm gonna show you my new outfit. Its not too special, but recently i'm in love with bow ties and since the edit of my bow tie from Topman I like to wear it again. So, I hope you enjoy the photo, LB version will be uploaded in a few minutes. WHAT I WEAR Thats it for today! cu then!
BLUE
Hey there, today I'm gonna introduce my new photo. Here is what I wear, my face looks derpish, anyways I thought its funny haha.   LB one comes next week, I post it now on tumblr anyways. Wish you guys a nice weekend, and watch out for next weeks look. cu then!
Chanel errr wait, no nevermind
Hey there, today I want to introduce you my next 5Preview Look, this was the last t-shirt I bought before I got lost from the internet. I still remember haha. Have fun and enjoy! So asidde from the T-Shirt, all started with this shorts from H&M. Its from 2012, I bought it 2 weeks ago… The shredded part is easy to modify, i pulled out some of the threads just with my fingers to...
Anonymous asked: how tall are you? :)
Oh my
Hey there, today I'm gonna introduce my new outfit! My week was busy, as usual. I would like to tell you more than I can actually. I found ALOT, of stuff in shops with this aztec patterns, they are really everywhere. But, most of the stuff doesnt look to fresh in my opinion. Normal shirts with these patterns were to boring for me to wear this time. And so I found this bag…enjoy...
Pew Pew Lazor
Hey there, I hope you guys had a nice weekend, mine was hella relaxed. I just played alot League of Legends and friday evening I was in Hannover for some ice cream and a small shopping hour.  I found one piece I will show you in the next week I think. Maybe already this week, have to see. I'm not sure about that. However, the weather was good overall here, so we had the chance to take...
Summer paradise
Hey there everyone, today I'm gonna introduce my new photo. Inspired by Simple Plan ft. K'naan - Summer Paradise The Outfit The Outtakes I'm really satisfied with the photos, I love the one for lookbook.nu In my opinion its one of the best photos we ever made. I got an idea about the next one already, its gonna be posted next week. Generally I try to...
If I was your boyfriend
Hey there, today I'm gonna introduce my new look. The Inspiration I've been inspired by Justin Biebers song Boyfriend. The song starts with a slower beat, it doesnt change until the hook comes. While the hook, an additional guitar sound gets played, which lets the whole song sound more friendly. The normal beat is kinda dark, the singers voice is quietly. That lets me think...
And here it is
Hey there, welcome to the new designed YANNICKSOWHAT tumblr! At first I wasnt sure how to design the new layout. So I just scrolled through the layouts tumblr offered me in the Free Templates section and found the Notations theme by Ben Delaney. Thank you by the way for sharing this great template with the community, if you should ever ever read this. However, I of course customized the...
Blog re:launch next week
Hey there, one last time i'm gonna post here, before the old design finally drops off and my new design for the blog will apply. We had good times with the old design, but I guess now to my blog anniversary in june its time to decorate this thing new. I'm very sure you gonna like it. Of course I dont re-invite the whole thing, I gave the whole design a more open feeling, it wont be...
hi, my name is yannick
Hey there, I know this is kinda weird to actually read something again here, after over one year of my absence. Whatever people said why I disappeared from the stage, nothing is true.  No one hacked  me, I wasnt sick, I wasnt depressed cause of any stuff happened on the internet. I just had to do some important things IRL. Details arent important, its a very personal thing and I dont like...
Listen
THE FINAL ROUND!
Hey there, I received an email about the results of the contest! The 3rd placed is out now. Only two guys are left and will go for one last round: The final. I'm one of these both guys! The final task was to create a free style look. We were allowed to choose one of our LB photos or to take a new photo of a look that shows off our personal style in the best way. I choosed this one: ...
But I set fire to the rain
Hey there, its time to introduce my new look for this week, which is part of the HABURI contest like in the last 3 weeks. This weeks entry is the last one in this contest. Yeah, this weeks theme was FULL DENIM. I really have to say that I'm not a fan of full denim looks at all. I like denim shirts and I like wearing jeans of course, but usually I dont try both items at the same time. ...
Is it cause I'm born this way?
Hey there, first of all: Thank you AGAIN for your great support at my first and second picture for the Haburi contest I'm into! Today - I know I'm later than announced - I want to introduce the next entry, which is the new look aswell. Please, click these links and press "Like" / "Gefällt Mir" / "Me Gusta" or whatever "Like" means in...
Random titles rush over here
Hey there, first of all thank you all for the great support at ROUND ONE of the contest I was talking about last week. This week I'm going to talk about the goal of this contest and about my new look. So, lets start with the contest things: The goal of the contest is: Becoming the next Style-blogger for HABURI.com The 3 fashion bloggers, who joined the contest get clothes from...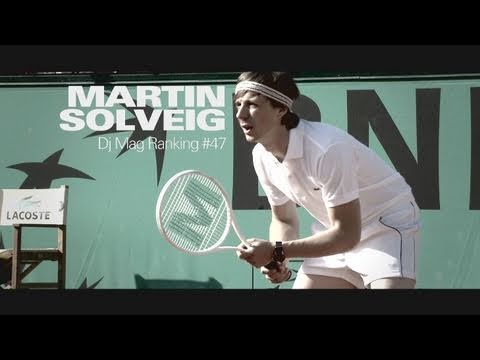 Take one, action!
Hey there, this week's post starts with a message to everyone who know's my lookbook profile: The look-posting will be continued! I received tons of emails in the last weeks about the whole theme - now, some local guys I know asked me to give them my account information to continue my lookbook.nu activities. I didnt had to think too long about it, I trust these guys and I think the...
Rising as we always do
Hey there, I hope you had a nice week! I'm happy about an extra large weekend because we got no school on monday and tuesday, haha. My week was great. I received several products from an online shop to showcase them in the next weeks. I will try to get one or two photos this weekend. And before I forget it, the online based comic I told you some some weeks ago will be released soon. I...
Teatime is over
Hey there,   GERMAN:  ENGLISH: finally I post my blog entry about my previous posted look. I've been inspired by the song "Hey Soul sister" by Train. Well, there is not much else to say about the rest of the inspirational things, its cold outside so I put a scarf on and a hat I got since some weeks. So yea, let me continue with the different items. ...
Thats the way its done
Hey there, first of all my videos: ENGLISH: GERMAN: At first want to introduce a very very small preview of the work by two artists, I'm in contact with for some time now. They are currently working on their website, where the full story will be released in parts. However, I cant tell that much yet, because I dont want to tell secrets about it or so. I will just post a...
welcome to 2011!
Hey there, I hope you guys celebrated alot, welcome to 2011! I had a great night, even if it wasnt really long. But I didnt wanted to have a hangover like last year, where I seriously have no memories from. Yea, I want to start the new year with the introduction of my new photo for LOOKBOOK.nu     ENGLISH: GERMAN:  So yea, this look has been...
186 days later
Hey there, today is the last day of 2010 and this blog arrived over 1050 followers. I want to thank everyone who supported me here on tumblr and on LOOKBOOK.nu, this blog is now approximately 6 months old and I learned alot with it. I had a very successful half year and I'm looking forward to hold this success next year. Ok, enough about that! I announced via facebook that I would post a...
Yannick & LANVIN love H&M
Hey there, first of all my videos, if you dont like watching videos, you can read the text below the videos aswell. ENGLISH: GERMAN: As I already posted on facebook before 1 week or so, I bought my first LANVIN loves H&M things. I wasnt one of those who rushed into the next H&M store after the things were in stores, it was more spontaneous when I went to a H&M and saw...